Play wirelessly with Bluetooth
Switch your Stadia Controller to Bluetooth mode to keep gaming wirelessly on your favorite devices and services after Stadia shuts down
Switching to Bluetooth mode downloads a software update
System requirements: Chrome 108 or newer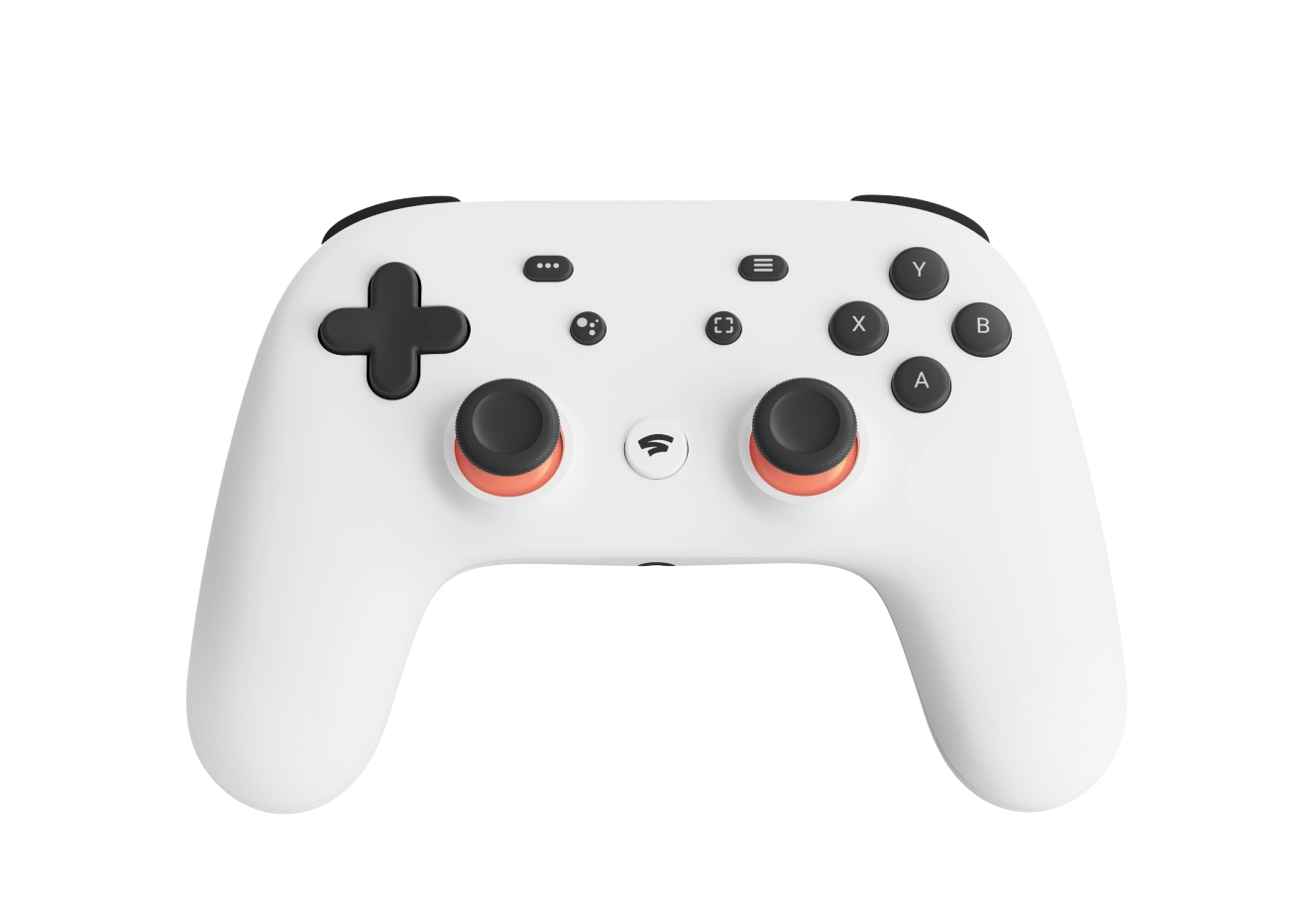 Important things to know
Switching is permanent
Once you switch your controller to Bluetooth mode, you can't change it back to use Wi-Fi on Stadia. You can still play wired with USB in Bluetooth mode.
Available until December 31, 2023
You can switch to Bluetooth mode, check the controller mode, and check for Bluetooth updates until Dec 31, 2023.
Find the answers you need
After switching your controller into Bluetooth mode, press and hold the "Y + Stadia" buttons for 2 seconds to enter pairing mode. The status light will flash orange. Then, go to the device you want to play on and pair your controller in the settings. Once paired and connected, the status light on the controller will turn solid white. Congrats! You're ready to start playing. The next time you turn on the controller, it should automatically connect to the last paired device.
Not all Bluetooth devices are the same, so compatibility will vary. The Stadia Controller uses Bluetooth Low Energy connections, so some features, such as pass-through audio, aren't possible wirelessly. We've verified that the Stadia Controller works for gameplay with the list of supported devices. It hasn't been tested with all Bluetooth device types, so it might not work with others.
When using the controller wirelessly in Bluetooth mode, the 3.5mm port and USB port won't be able to be used for headphones. When using the controller wired with USB, you'll be able to plug headphones into the controller's 3.5mm port.
Yes. By default, the Google Assistant and Capture buttons won't do anything in Bluetooth mode until remapped. You can remap the buttons using button mapping services.
You can verify whether your controller is in Bluetooth mode by checking the controller mode. Doing this also checks for any updates to Bluetooth mode.
Make sure your controller is charged for at least 30 minutes, and that you're using a USB data cable that can transfer data. The cable that came with your controller will work.
Make sure your controller is charged for at least 30 minutes. Unplug your controller and hold the Stadia button for 10 seconds — this should reset the device to be playable again. If this still doesn't work, factory reset the controller by holding the Google Assistant and Capture buttons for 6 seconds — the controller should vibrate and the status light should flash.
Unfortunately, customer support is not available for Bluetooth mode. If you have any questions, please go to the help center article.
The Bluetooth® word mark and logos are registered trademarks owned by Bluetooth SIG, Inc. and any use of such marks by Google is under license. Other trademarks and trade names are those of their respective owners.